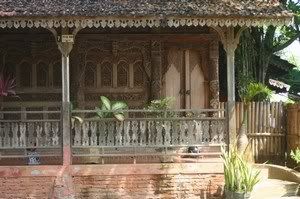 All the carving is hand made.
Sea view just opposite our hotel room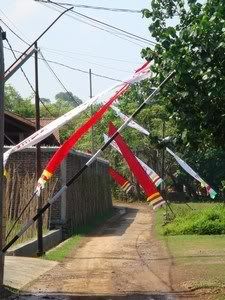 Jepara bunting is totally different from what we have in Malaysia. They have alot of bamboo so they use it and it looks great.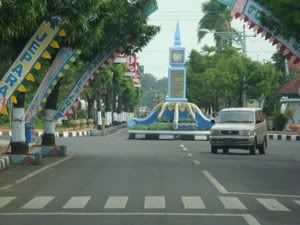 This is the town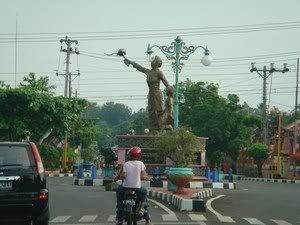 Statue of KARTINI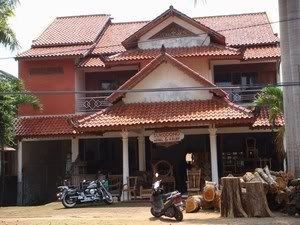 Teak shop. This shop got quite alot of nice product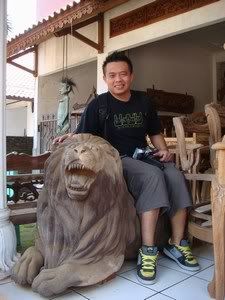 Where is the female lion?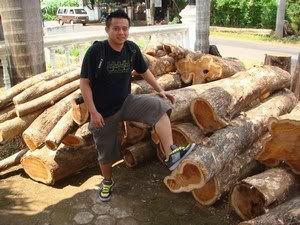 Teak trunk, just cut down from the forest. The one i'm stepping is only 20 years old teak. The best teak is more than 40 years but nowadays very rare.
This harley is very cheap if you buy at Indonesia.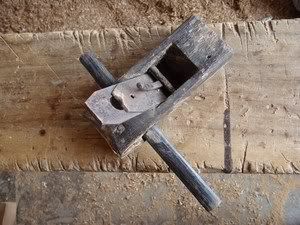 The best wood is the one at the bottom.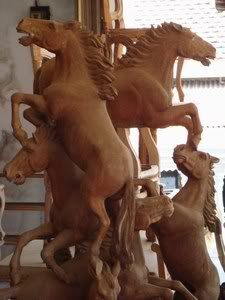 Horse carving.Chinese will like it very much
Wall unit horse carving.
When I saw this sign, I was wondering what is SWEEKE? SWEEKE means CHUI KEA in hokkien. Other saying is call frog
This one haven't pour in the soup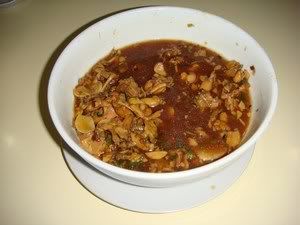 Looks so weird but once you taste it, sure can't stop.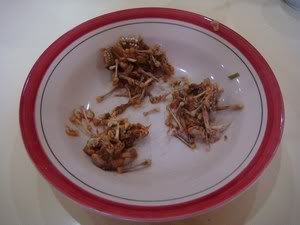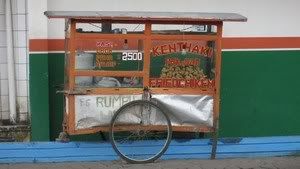 JEPARA KFC. See how lucky our Malaysia people can enjoy KFC in the air-condition place but at JEPARA, either you tapau or you eat it there beside the road side.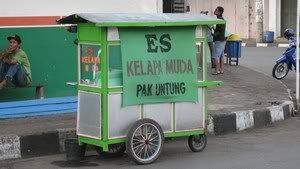 Kelapa Muda and the sign shows you that the seller is sure profit (Pak Untung)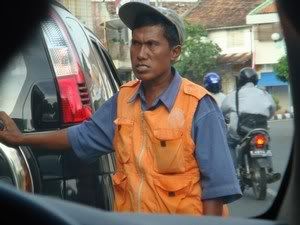 You will see alot of these people at the roadside when you park your car. They are parking attendant. Just pay them some money.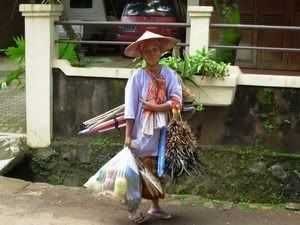 Old lady carry all these thing for sell. Her face looks so cham..
Ice cream seller. Can you see the cart? looks old and he need to pust it from a place to another.
At night, we had our dinner at a restoran near seaside and they serve seafood.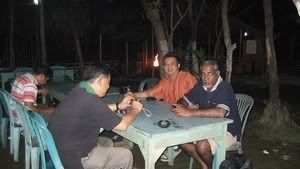 errr.... Only one table got customer and that is us. no customer also we need to wait our food to be serve so long. haizzzz.....